SoundPLAN Online Training
With the onset of COVID-19, the SoundPLAN UK team have seamlessly adapted to offering training services in spite of social distancing measures.
From the comfort and safety of our attendees' workstations our SoundPLAN experts can provide the same quality of training through online video conferencing as with conventional classroom sessions.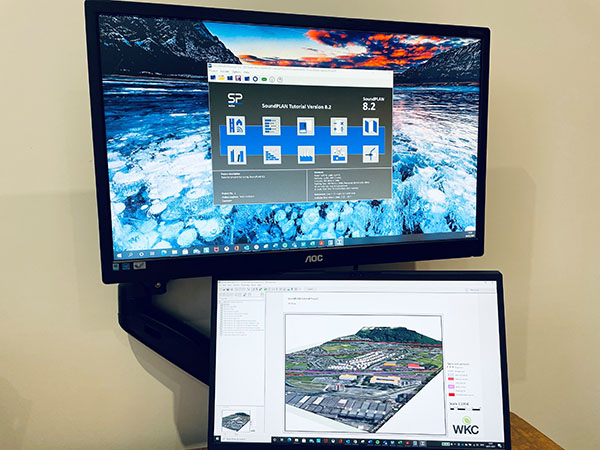 Attendees can still access the usual, high-value training content including the ever-popular opportunity to create and work on their own simulations. Despite the online environment, help is always at hand; our experts have the option of remotely taking control over the attendees' computer in case a more 'hands-on' intervention is needed.
"Adapting to online training courses has actually brought many benefits; we can be much more flexible with the frequency, duration and content of our courses. In 2020 we have successfully delivered seven training courses, whereas we used to undertake just two classroom-based sessions per year!"

Sean Graham – SoundPLAN UK Lead Trainer
Offering value-for-money training to our customers is a top priority for us. Our courses continue to be in high demand, and feedback has remained very positive during our transition to online training.
Visit our SoundPLAN UK website, or contact the team on enquiries@soundplan-uk.com to find out more information about our SoundPLAN training courses in the UK.
WKC Group are the official SoundPLAN distributor in England, Wales and Scotland.