Challenges and Considerations Associated with Odour Assessments
Odours have the potential to affect human emotions and behaviour because the manner in which smells are perceived is closely linked to our interpretation of the surrounding environment.
Industrial odours emanate from a variety of operations including meat and fish processing, wastewater treatment works, refineries and landfills. Should odour nuisance occur near sensitive receptors (residential areas, hospitals, schools and public amenities), this could lead to decreased amenity, potential property devaluation and negative affiliations with the industries responsible for odour generation. Offensive odours are easily identified and complaints from neighbouring communities are often lodged with local air quality authorities which could have possible legal implications. For these reasons, odours are subject to control and regulation in several countries.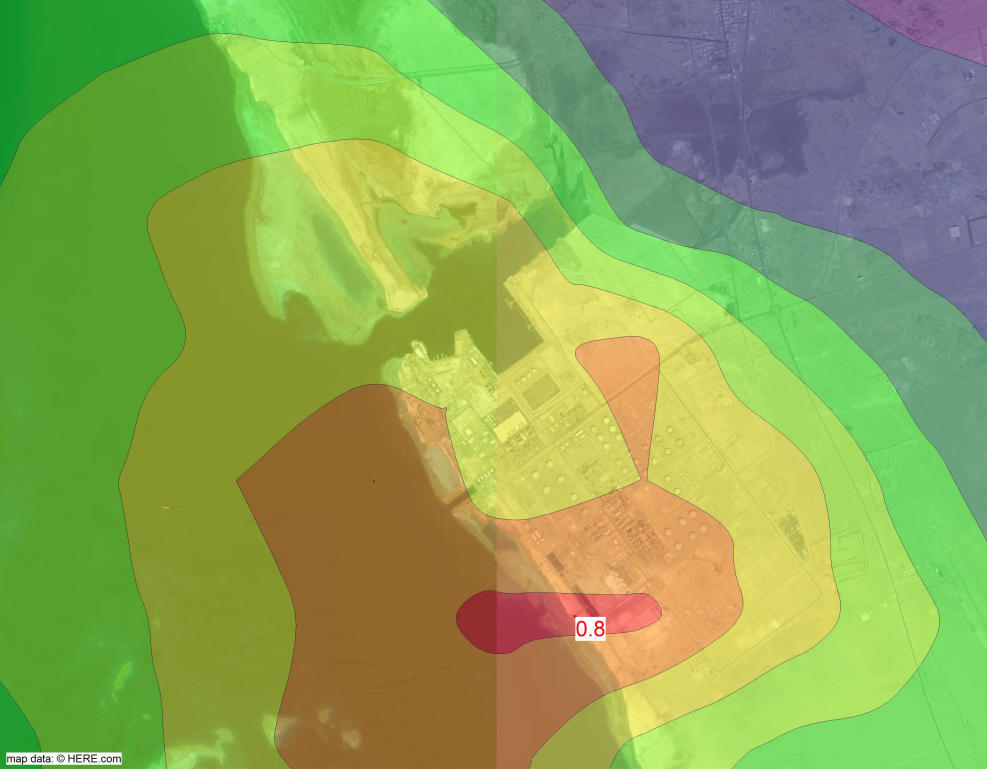 Odour footprint is often established through dispersion modelling and these models are able to predict how odour disperses into the atmosphere and provide an indication of ambient ground level odour concentrations. The key objectives of odour modelling are to fulfil permitting requirements, assist with a project's design basis (to determine optimum stack heights and feasibility of site layout options) and assess potential odour control options.
Since odours usually exist as a cocktail of gases at very low concentrations, it is difficult to quantify odour emission rates for single pollutants within a mixture of compounds. Odour emission rates are expressed in odour units (OU) and are often determined through field measurements such as sniff tests and field olfactometers. However, while effective in defining odour intensities, these methods do not always provide the necessary metrics required for dispersion modelling.
Alternatively, odour emission rates can be calculated using recognised emission factors. However, there is limited availability of odour emission factors in published literature. Additionally, odour emission data is not always available which creates challenges when developing odour emission inventories. This is apparent when attempting to model new facilities before they are built as it is difficult to predict the intensities of future odours without perceiving their smells.
Odour nuisance is considered subjective and controversial and should not be overlooked in environmental impact assessment processes. Odour impacts can be significant, creating potential long-term consequences for operators and nearby communities. For new projects, specific attention should be applied to site selection (new facilities should be located as far as possible from sensitive receptors), suitability of the selected dispersion model, representativeness of emission factors and assessment of key odour control techniques that could potentially be implemented.
Please do not hesitate to contact us if you would like to find out more about WKC Group's odour dispersion modelling and assessment capabilities.
Author – Kovania Padayachee, Air Quality Consultant