WKC Lands Double Award Within East Asia's Oil and Gas Industry
WKC were recently awarded two acoustic design and build studies on two high-profile downstream projects, one in Indonesia and the other in Singapore. Both projects serve an important role in the refining of crude oil into products such as liquefied petroleum gas (LPG), gasoline, jet fuel and fuel oils.
The specialist noise modelling software package SoundPLAN V8.2, which incorporates industrial noise and building acoustic modules, will be utilised for these assessments.
As well as having more than a decade of specialist noise modelling experience for the oil and gas sector around the world, WKC has an unrivalled knowledge of the software through our SoundPLAN distribution and technical support role in the UK. This combination of focussed consultancy experience and intimate software knowledge makes us uniquely placed for these important and interesting projects.

Richard Palmer, WKC Partner – London
The Refining Development Master Plan (RDMP) Project with Hyundai Engineering and Construction (Indonesia)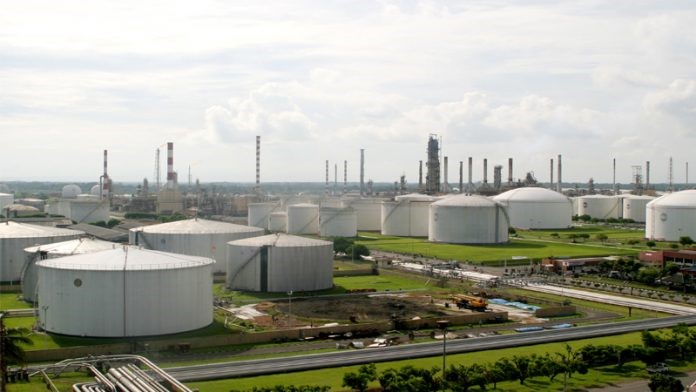 "State-owned PT Pertamina has appointed Hyundai Engineering Co. Ltd. to provide engineering, procurement, and construction (EPC) to upgrade and modernise its refinery in Balikpapan, which forms part of Pertamina's previously announced $3.9-billion Balikpapan RDMP project located in East Kalimantan, Indonesia.
Alongside expanding the refinery's crude processing capacity, the proposed overhaul also will include construction of units that will equip the refinery to produce fuels meeting Euro 5-quality standards." – Oil and Gas Journal (2019).
WKC has been contracted by Hyundai Engineering Co. Ltd to undertake the EPC acoustic study of the proposed RDMP, including;
Site survey evaluation of existing noise levels
Prediction of cumulative noise levels of existing and revamped process noise during normal and emergency scenarios
The assessment of break-in noise to noise sensitive buildings
A noise verification survey is also planned during the commissioning phase of the Project.
Chemicals and Refining Integrated Singapore Project (CRISP) with Técnicas Reunidas (Singapore)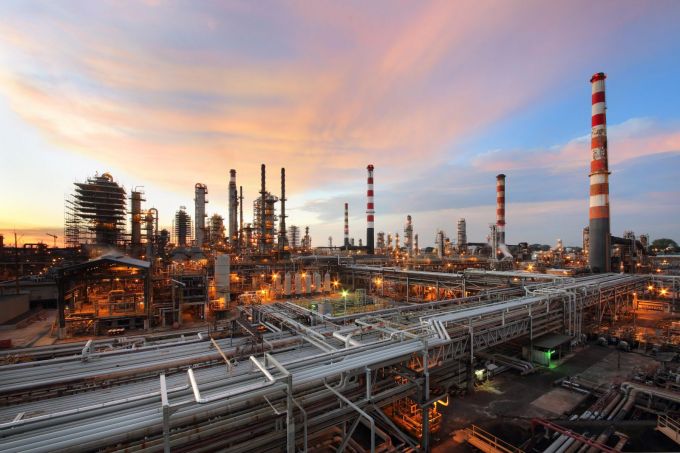 "ExxonMobil Corp. has approved a project to expand production of high-quality lubricant base stocks at affiliate ExxonMobil Asia Pacific Pte. Ltd.'s integrated, two-site refining complex on mainland Jurong and Pulau Ayer Chawan, Jurong Island, offshore southwestern Singapore.
The expansion will support production of ExxonMobil's EHC Group II base stocks which will enable customers to blend lubricants that satisfy more-stringent specifications, help reduce emissions, and improve fuel economy and low-temperature performance, ExxonMobil said." – Oil and Gas Journal (2017).
WKC has been appointed by Técnicas Reunidas (TR), the front end engineering and design (FEED) contractor to conduct a site-wide acoustic study including;
An internal noise assessment of plant rooms
Predictive noise modelling of process plant units
Piping noise assessment
Pressure reducing valve noise calculations
Where required, advice will be provided on mitigating unwanted noise through acoustic engineering, resulting in the development of acoustic design guidance to support the Project progression through to the EPC stage of Project. The virtual Project kick off meeting was held on the 23rd April 2020 and attended by ExxonMobil (Houston), TR (Madrid), and WKC (London/Durban).
Visit our Noise & Vibrations Services page to find out more.
---
COVID-19 NOTICE:
The impact of the COVID-19 pandemic is being felt by all businesses around the World. WKC continues 'business as usual', while implementing measures to keep our employees and clients safe, to ensure on time delivery of our services. We're here to fully support your development goals during these difficult times.
---