WKC Group South Africa Expands to Cape Town and Johannesburg
WKC Group are pleased to announce our expansion in South Africa, with the opening of two new satellite branches in Cape Town and Johannesburg, allowing us to offer our environmental consultancy services at more locations across the country.
Our Johannesburg office allows us prime access to the economic hub of the South Africa, bringing us increased opportunities to work closely with the mining sector and the numerous large industries located in Gauteng, while also being positioned closer to our client's servicing Projects throughout the African continent.
The Cape Town office allows us to focus our efforts on supporting renewable energy projects, in addition to providing a platform for the delivery of air, noise and marine modelling studies in the region.
We are also very excited about our team's continued growth, with the addition of two new environmental engineers in our Durban office.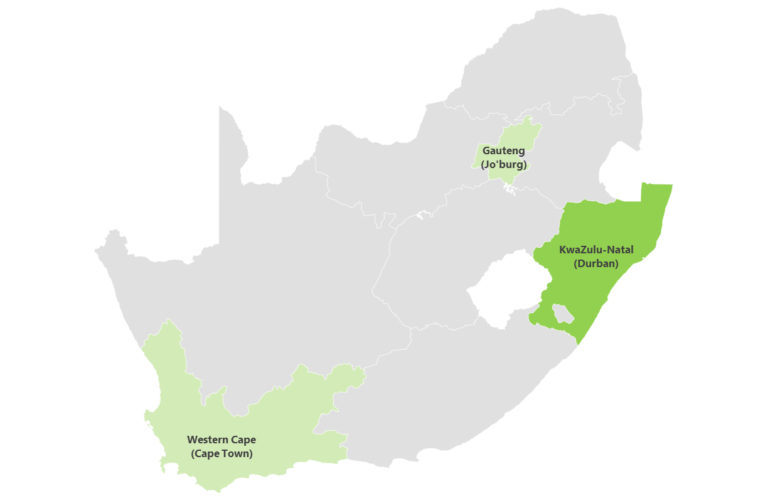 With WKC having provided consultancy services in more than 17 countries throughout the African continent, having staff based in the key hubs of Johannesburg and Cape Town will provide an excellent platform for us to support both our new and existing clients.