SoundPLAN Noise Modelling Training Course, UK, 2019
On the 14th and 15th of May 2019, WKC, the UK distributors of SoundPLAN, conducted two days of training at their Guildford office. The training consisted of one day of basic training and a second day of advanced training to enable a broad range of abilities to be catered for. SoundPLAN is a market leader in noise modelling software which enables its users to accurately simulate noise from road traffic, rail, industry and aircraft. More than 50 calculation standards are implemented in SoundPLAN in order to satisfy the needs of consultants and engineers working in a broad range of industry sectors. During the training days users were challenged to build noise modelling scenarios using demo projects, all under the watchful eye of the experienced SoundPLAN training staff.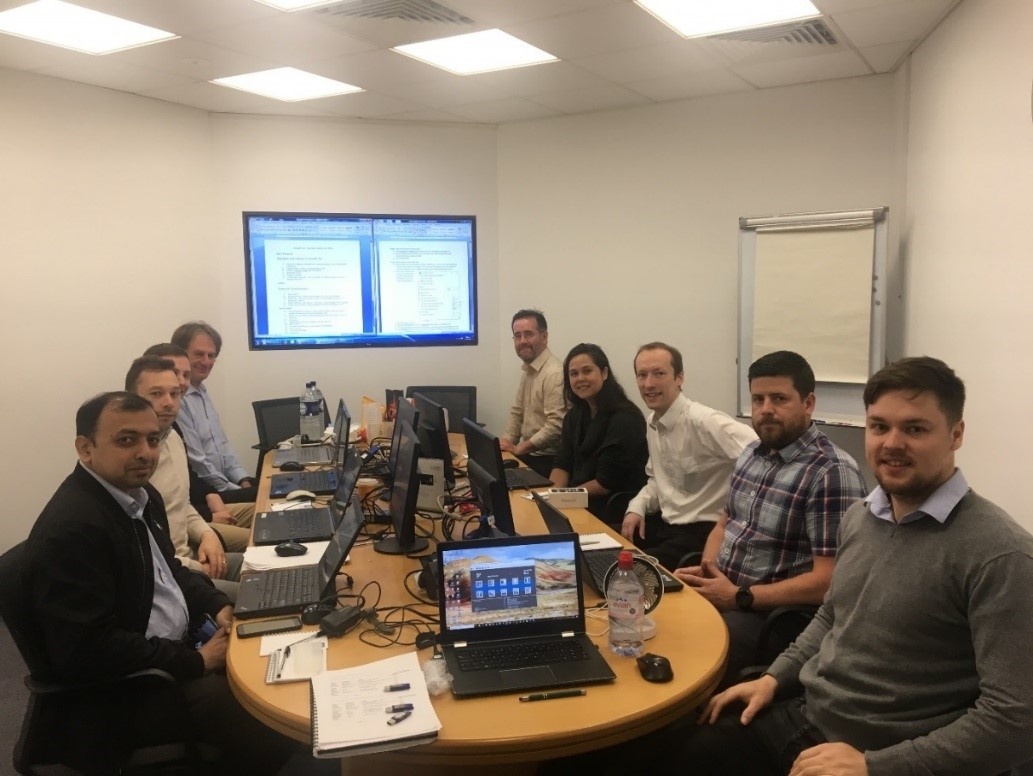 The basic training day provided an introduction and overview of SoundPLAN's main components for lesser experienced users. This session covered the basics of building and running a noise model, calculating and displaying road, rail and industry noise. Attendees learned to import model data with geographic information, perform basic simulations, and display the results in the powerful graphics interface.
The advanced training day, aimed at more experienced SoundPLAN users, covered SoundPLAN's uses and features in greater detail. This included the use of sources and objects inside industrial buildings, determining source emission values from data and key attributes of calculation standards.
We were pleased to receive great feedback from the group, and it was great to have users from as far away as Bangladesh in attendance!

Sean Graham – Noise Consultant and Trainer
For our next SoundPLAN training course, please keep an eye on our website, social media accounts, and our email announcements. Please also feel free to contact one of our team on enquiries@soundplan-uk.com about any upcoming courses or to enquire about any bespoke training needs.