10-YEAR SPECIAL (Part 1) – A True Abu Dhabi Success Story
In this series of special articles, the founders of the company talk about the WKC story, what has and continues to motivate them, and we highlight some key milestones and adventures along the way.
This first installment talks about the origins of the company and the central role that Abu Dhabi has played (and continues to play) in the evolution of WKC.
From humble beginnings
(By Tristan Coleman – Co-founder and Director)
An unlikely starting point, but perhaps the best place to start the WKC story is in a bathroom in a South West London pub! I had negotiated a transfer with my then company, URS Corporation (now AECOM), to transfer from their fantastic Wimbledon office to their up and coming business in Doha, Qatar, being led by the very talented Mike Snakard. It was in this men's room that I happened to have a brief conversation with my soon to be partner in crime, Ian James, about my impending move to the Arabian Gulf. Ian had recently transferred to Abu Dhabi to help develop URS' EIA practice and asked me, quite casually, why I hadn't considered moving to Abu Dhabi instead. Now at that time I didn't really know much about either Doha or Abu Dhabi, but it planted a seed in my mind that eventually resulted in me changing my transfer plans. Some months later I found myself sharing a small office with Ian on Istaqlal Street, Abu Dhabi and working on some really exciting projects in the region and having a fundamental role in building their EIA, air quality and noise practice. It was during these months that we first started talking about one day having our own business and with it having the autonomy to focus on some of the specialist areas that particularly interested us.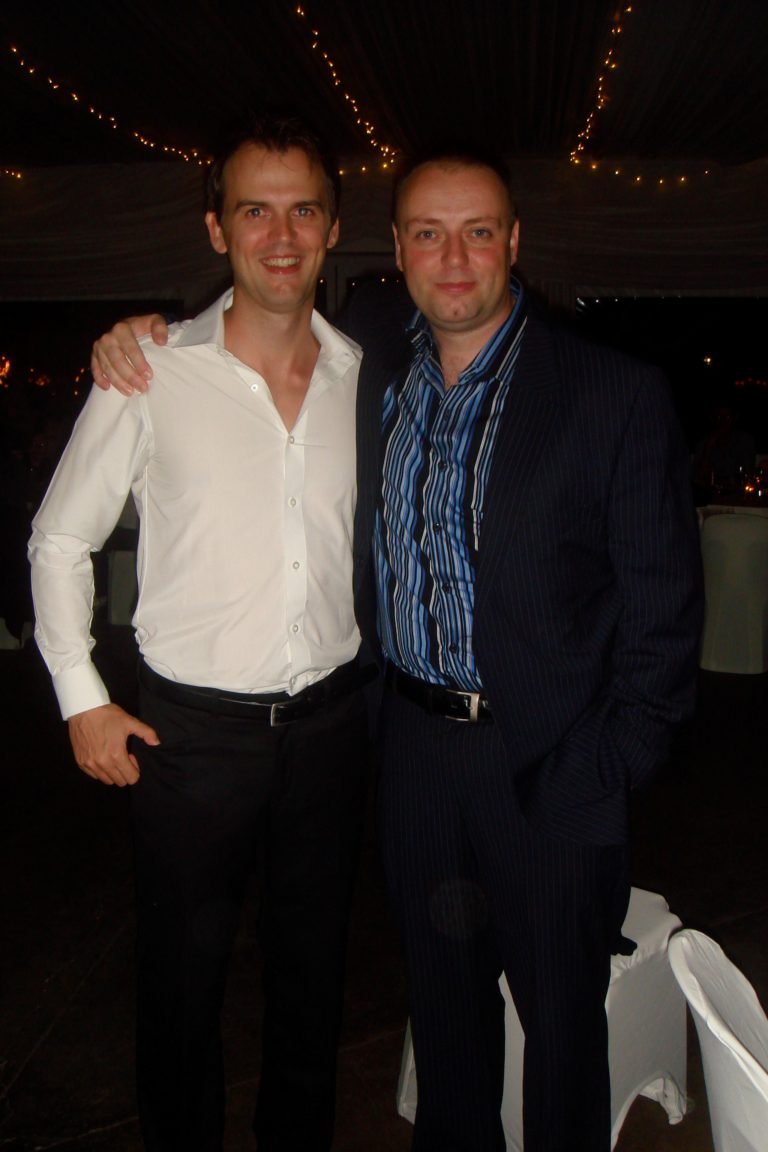 Our plans (well, more like day dreams!) were put on hold after both Ian and I joined the internationally renowned environment and sustainability consultancy firm, ERM. The autonomy that we had enjoyed to some extent at URS and dreamed of in our own future business venture, was very much granted to us by ERM. We also had the added challenge of building the entire office from the ground up in terms of the administrative infrastructure, the technical team, a client list. Of course, fundamental to this was the financial and technical support given to us by ERM HQ based in London.
Third time lucky
The same ideas that Ian and I had previously had about running our own business resurfaced, and soon we realised that continuing to work in a large corporate environment was not going to allow us to expand on those ideas and put them into practice. Ian left ERM and moved with his family to South Africa in 2008; when I decided to resign in 2009 to join Ian on the freelancing circuit, with our new found freedom we had taken a very big step towards founding WKC. Very quickly our partnership as two freelancers wasn't sufficient for us to access certain opportunities that we wanted to bid for, and so within a few short weeks, in early 2009 we made the final leap into forming a new consultancy firm. We knocked up a business plan, obtained some initial funding, rolled our sleeves up and the rest is history!
Still going strong!
(By Ian James – Co-founder and Director)
Over the decade that followed we have added new services, offices, grown an enviable team of professionals in three different continents and are lucky to work within a truly global network of colleagues, clients and friends. We have remained true to our core ideas; focussed on technical niche areas within the broader umbrella of consultancy services, expanded without over-expanding, and are particularly proud to have been able to retain our core management team, some joining us in our first year of operations! As we hit our 10th anniversary we have pulled approximately $20M USD of revenues out of the markets in which we operate, each year remaining profitable, and we have diversified our client base, sectors and geography. We've worked in more than 40 countries around the world, picked up multiple industry awards and our revenues are continuing to grow. We have had multiple acquisition offers over the years, which, while being very flattering, have brought into focus the fact that the best is yet to come!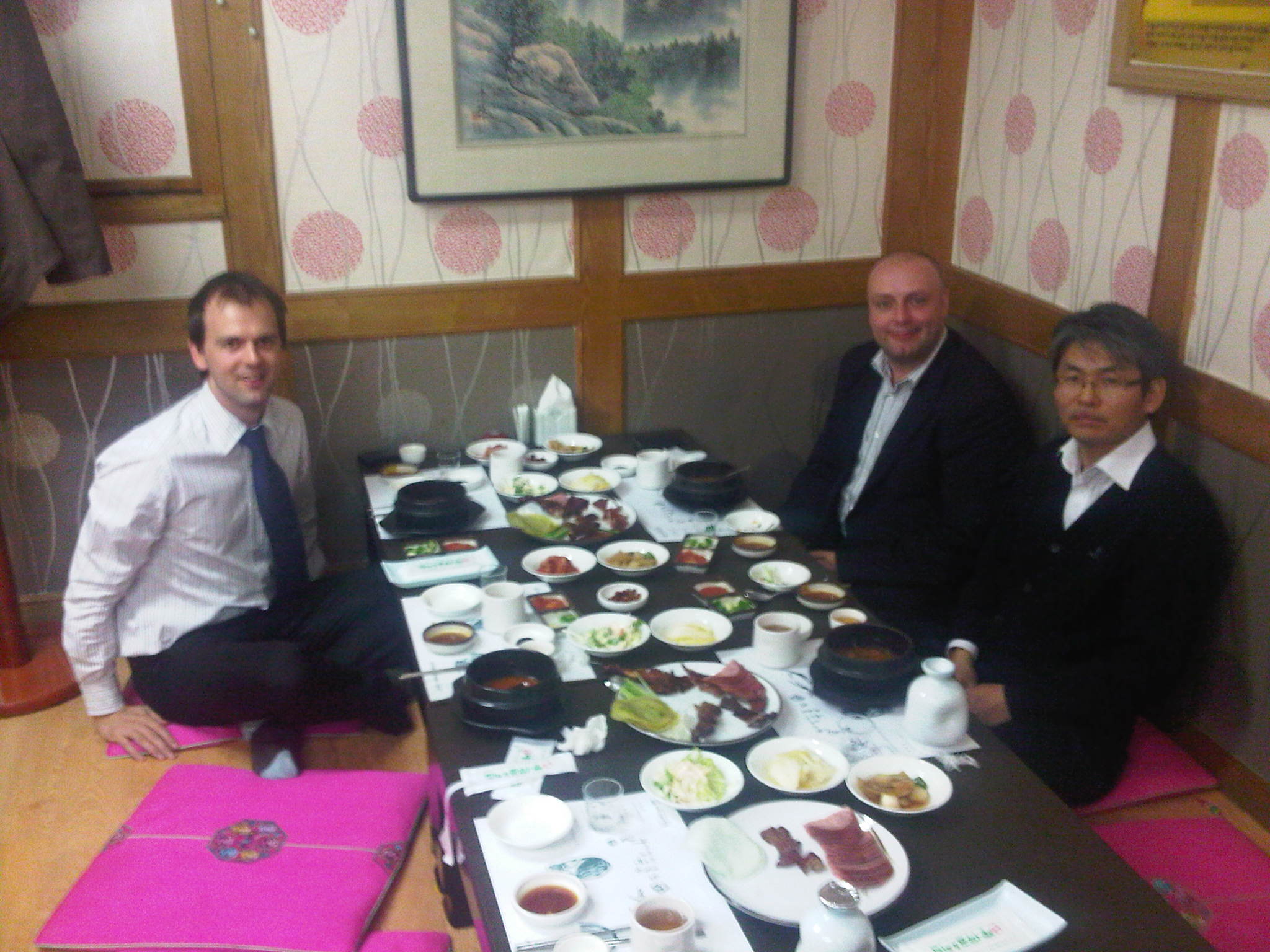 In 2015 we were especially proud to be able to open an office in London, not too far from where our journey began in that South West London pub! We remain truly grateful for the central role that the Abu Dhabi has had in shaping our business, and providing a solid platform from which to expand the company internationally. Tristan and I are both proud to still call the UAE our 'home away from home'.
END