Saudi Arabia's 2021 Environmental Regulatory Reforms – Part 1
By Dr Ian James, WKC Group Co-Founder and Director
The article provided below is our first part to describing regulatory reforms in Saudi Arabia. We have just issued Part 2 which described in greater detail the transfer of environmental governance from GAMEP to a number of new bodies. Click here to read more.
New Saudi Arabia Permitting tool available here.
Summary:
General Authority of Meteorology and Environmental Protection (GAMEP) has implemented a new categorisation system for environmental consultants operating in the Kingdom of Saudi Arabia (KSA) and defined minimum qualification requirements.
GAMEP has delegated its authority for certain environmental 'sectors' to five separate bodies.
The Royal Commission's (RC's) 'RCER-2020' regulations will come into force this year, bringing in requirements such as stricter emission limits, advanced monitoring telemetry systems, and the requirement that operators of older facilities must implement a 'compliance plan' to ensure their systems and standards are brought up to date for existing assets.
Are you impacted by these regulatory changes? We provide additional details below.
Background
Over the last two decades KSA has made significant advancements in the development of environmental laws, standards and guidelines. Environmental permitting in KSA is often complex, not least due to parallel regulatory bodies enforcing differing environmental standards and permitting regimes.
The key regulatory bodies / entities in KSA which essentially operate independently and maintain their own environmental permitting systems are:
GAMEP: Under the General Environmental Regulation (GER), the Presidency of Meteorology and Environment (PME), an agency of the Ministry of Defence, was charged with the general supervision of environmental affairs in Saudi Arabia and had the responsibility of granting environmental permits. The GER was the first comprehensive Saudi Arabian national environmental legislation, enacted in 2001. The GER was revised in 2011, however only certain elements of this revision were approved for implementation. In 2016, the PME was renamed to GAMEP.
The Royal Commission for Jubail and Yanbu (RCJY): The RC's jurisdiction includes the industrial cities of Jazan and Ras Al Khair, as well as Jubail and Yanbu. The RCJY is the statutory body for environmental matters in these industrial cities and enforces arguably the most comprehensive environmental permitting system in the Kingdom, if not the region.
Saudi Aramco: One of the largest companies in the world by revenue, Aramco effectively operate an environmental regulatory system that covers developments within their oil field areas. Although laws and certain standards are in line with those enforced by GAMEP, permitting takes place in accordance with Saudi Aramco Engineering Standards (SAES) and Saudi Aramco Engineering Procedures (SAEP). Environmental approvals for most Aramco projects are provided by the Ministry of Energy, Industry and Mineral Resources (the former Ministry of Petroleum, or MINPET).
Regulatory Changes in 2021
GAMEP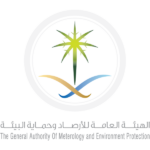 In 2020, GAMEP, by Royal decree (number 66420) defined the qualification requirements for companies involved in the field of environmental services / sciences. This system essentially categorises companies involved in environmental studies (e.g. ESIA practitioners) as either A, B or C (category 'A' being able to undertake assessments of greatest complexity). The categorisation is based on experience, resources, and the specific qualifications and experience of specialists employed by an applicant.
GAMEP registration continues to be available only for those companies registered in the Kingdom. Classification of applying companies is expected to begin in 2021.
GAMEP's role and responsibilities appear to have been transferred to five units for environmental sector development:
The National Center for Environmental Compliance;
The National Center for Meteorology;
The National Center for Vegetation Cover;
The National Center for Waste Management; and,
The National Center for Wildlife.
Additionally, the previously mentioned GER (which granted the former PME authority to regulate environmental affairs) will be superseded by Royal Decree No M/165, July 2020, which was due to enter into force on 13th January 2021.
Royal Commission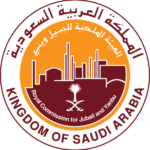 In 2020, the RC undertook their five-yearly review of the 2015 Royal Commission Environmental Regulations (RCER), incorporating feedback from industrial tenants. Although most of the consolidated permitting programme and regulations remain unchanged, key differences relate to:
More stringent emission limits for certain stationary sources;
The need for telemetry of monitoring data from each tenant to a central, RC controlled system, offering the RC more effective management of environmental matters and enforcement of relevant laws and standards; and
The new RC regulations require existing industries to consider their level of compliance with the RCER-2020, and negotiate a compliance plan with the RC to align older assets to the newest standards.
It is understood, following extensive consultation, the RCER-2020 would come into force in 2021.
We recognise these regulatory developments are significant but potentially subject to change, and in some cases not fully resolved for those attempting to construct and operate in the Kingdom.
WKC Group will keep you posted through this newsletter on emerging regulatory changes in KSA, the Middle East and Africa. Should you have an immediate enquiry you can contact us at enquiries@wkcgroup.com.