WKC's Ecology Powerhouse – Part 1
This is the first of a two-part article featuring WKC's market-leading ecology practice which tells the story of how Donald Afan came to join WKC, and describes some of the ecology team's fantastic achievements under his management.

By Donald Afan
I first came to the UAE more than a decade ago. At the time I was teaching undergraduate courses in Biological Sciences in the Philippines, and my visit to the UAE was intended to be just a simple break from the hustle and bustle of life back home. Like so many of my plans up to that point in my life, my visit didn't turn out quite the way I had expected!
After speaking to many of my fellow 'kababayans' already in the country and listening to all the interesting stories, I soon found myself wanting that same wonderful chance of pursuing a career in the Emirates. 'I'll stay for just a couple of years' is what I kept telling myself, nearly 15 years ago!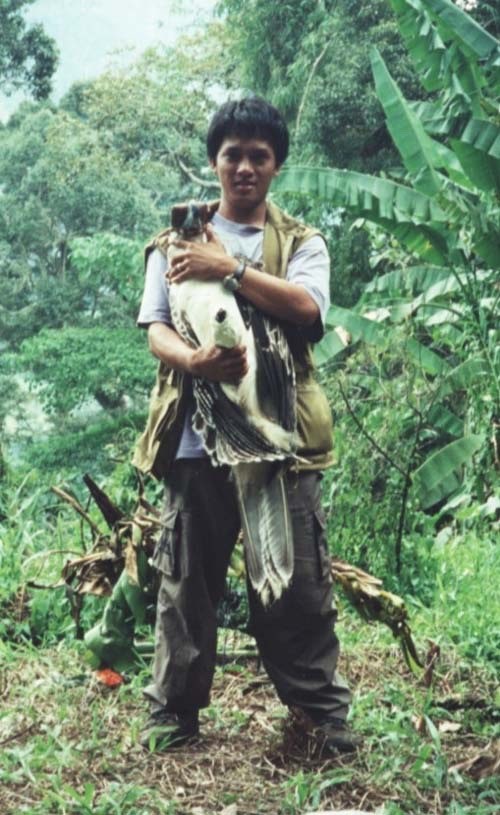 A Hope and a Promise
My first opportunity was with a local environmental consultancy firm in Ras Al Khaimah (one of the smaller of the UAE's seven emirates), in a somewhat informal arrangement. After a few months, while on the Iranian island of Kish doing a 'visa run' (as was the done thing back in those days!) and trying to come up with a more definitive plan, I received an email from my university alumni network informing me of an opportunity with a renowned, international consultancy firm in their Abu Dhabi office.
To say that my spirits were lifted is an understatement! Finally, a lead to get excited about…
I was put in touch with a senior consultant called Tristan Coleman (who of course would later go on to co-found WKC with Dr Ian James). An email turned into a phone call, the phone call into a meeting, and the meeting into a job offer. My persistence had FINALLY paid off!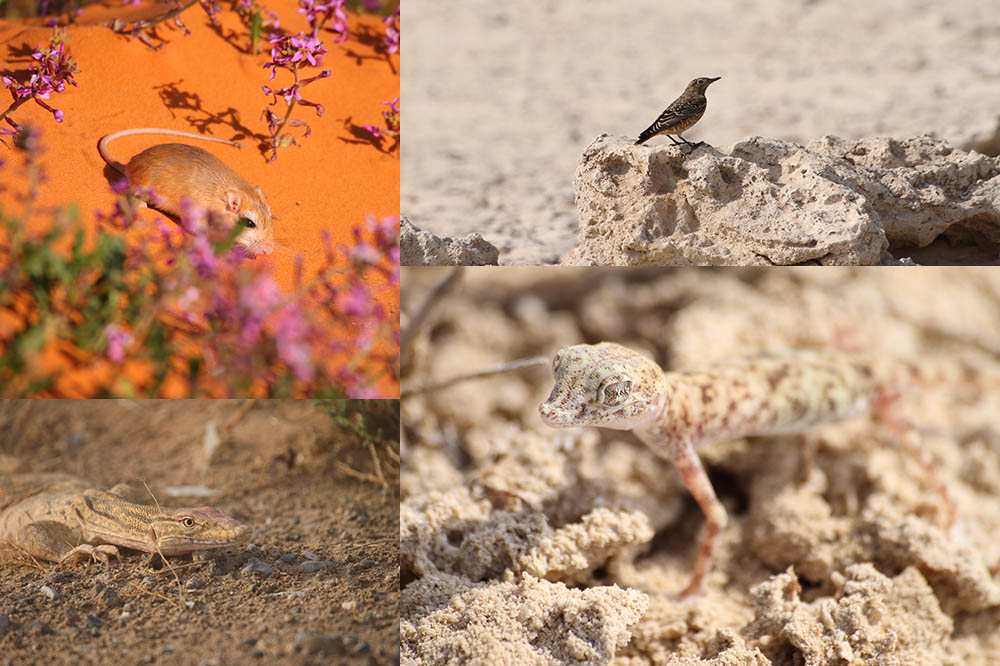 I spent some time working closely with Tristan, where we undertook many field assignments, audits, and worked closely on countless assessments and scientific reports under stressful but really enjoyable conditions.
It was during this period in Abu Dhabi that Tristan left his position and go on to set up what would become WKC. I was sad to lose Tristan as a colleague but was very excited about their exciting new venture!
''Donald lays claim to being the first person we ever tried to recruit at WKC. Unfortunately, he said 'no'! But nearly a decade later Donald finally joined the team, carrying a whole treasure trove of valuable experiences and skills that he may not have acquired had he said 'yes' to begin with! Better late than never!''

Tristan Coleman, WKC Co-founder
Continuously Improving WKC's Ecology Services
What really excited me about my opportunity with WKC, was the ability to manage and develop their fledgling ecology practice. Ecology has always been my passion, and while I appreciate all of the varied skills and experiences I have picked up in various, corporate environmental consultancy roles, being able to focus on the technical excellence and business development in my field of choice is a real blessing.
Two years in and I am proud to say that my team and I have been involved with some of the most challenging ecological studies in the region.
''Boasting perhaps the regions most experienced, locally based and multi-disciplined ecology teams, we work extremely hard, often in very demanding conditions, to deliver a very high-quality service to our clients.''

Donald Afan
We have seen the sun rise over the clear blue waters of the Red Sea, and watched it set upon the majestic dunes and mountains of the Hail desert scape.
Rediscovering the wonders of the largest natural reserve in the Kingdom of Saudi Arabia, spanning an area three times the size of the state of Qatar, was a considerable but rewarding challenge.
Painstakingly documenting ecological features along a pipeline alignment traversing more than three provinces in northern Saudi Arabia tested our capabilities to their limits. As did assisting a major developer of a regionally iconic railway in the UAE in protecting some of the regions most endangered species including the Asian Houbara and the Spiny-tailed Lizard.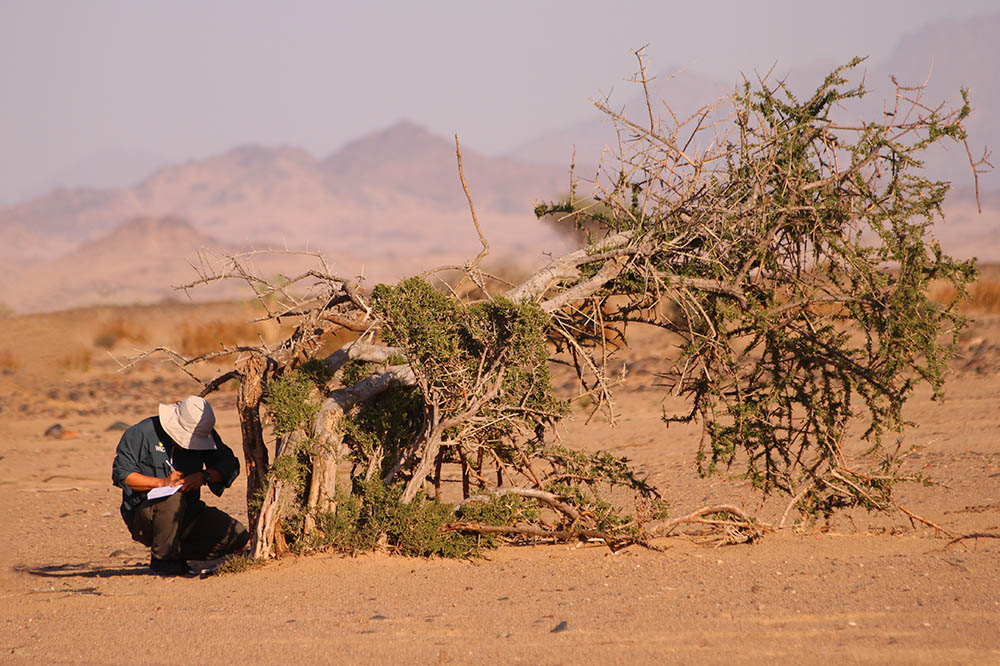 Perhaps one of our proudest achievements was the cradle-to-grave ecological-led support that we provided to a major Abu Dhabi tourism project. From the early concept phase, design, regulatory permitting, through to construction, and ultimately securing a role in its opening, this highly praised National Park and conservation area saw many thousands of visitors earlier this year.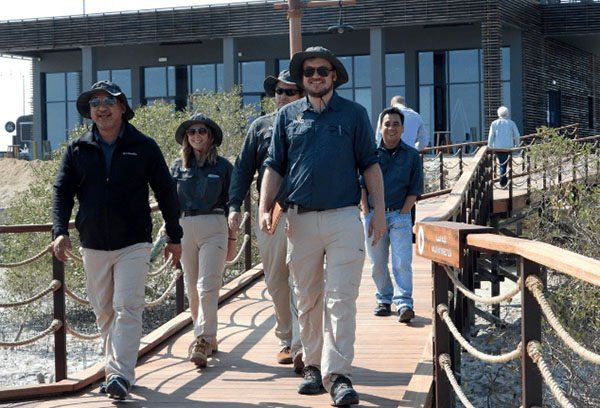 ''Our ecology team have provided continuous, world-class support to the Jubail Mangrove Park contributing to its success and praise across local and international media. Our UAE ecology team were there every step of the way, from early survey and design work, all the way through to the provision of educational tours around the completed park to many happy visitors!''

Shaun Pearce, WKC's Abu Dhabi Office Manager
Coming up 'in' the second part of this article Donald explains how WKC have integrated innovative technologies into their ecology work, and gives some insights into future growth plans… plus more great photography from WKC's ecology team, of course!